A Beautiful Lawn & Garden Start with
Ellibee Irrigation, Inc.
Local Owned × Family Run since 1988
Located in the beautiful northern Michigan town of Traverse City, Ellibee Irrigation, Inc. has been installing and servicing irrigation systems in vineyards, on farms and in residential yards and gardens.
Photos by Charlie Ellibee
Chuck and Peggy (Schuknecht) Ellibee became small business owners in 1983. After the birth of their first child in December of 1984, they were looking for the opportunity to be self employed. They were partners in a local landscaping company but soon learned that their interest was specializing in irrigation.
Ellibee Irrigation, Inc. was incorporated in January, 1988. It was then that Chuck and Peggy became seasonal business owners. This allowed them flexibility to work from home, grow their own business and raise their family.
Now, after 29 years of service and installation, Ellibee Irrigation is amongst the most respected irrigation companies in northern Michigan. Our amazing customers range from home and cottage owners, to local vineyards and area businesses.
Throughout the years Ellibee Irrigation, Inc. has donated services and materials to the community in areas such as: Home Builders Association; Father Fred; Big Brothers Big Sisters; Old Mission Peninsula School; TCAPS; Gladhander; Bowers Harbor Park; Northwestern Michigan Blood.
Phone
(231) 929-3600
Location
Old Mission Peninsula
Traverse City, MI 49686
Hours
M-Th 8a–6p
F-Sa Upon Request
Su Closed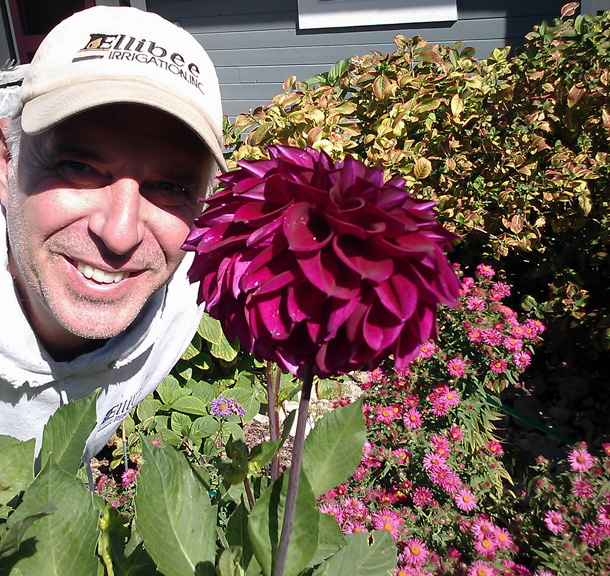 CONTACT US
Get in touch with us if you need a start up, winterization, installation or service for you irrigation system.
Call (231) 929-3600 from 7:30a – 6p daily or e-mail at info@ellibeeirrigation.com